Regional Conference with Vaughan Roberts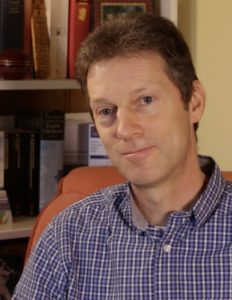 Bitte klicken Sie hier, um die DEUTSCHE Version dieses Beitrags abzurufen.
We are all convinced that the big theme of the Bible is Jesus Christ and his work of salvation. However, there are many parts of the Bible that on first glance don't seem to have much to do with Jesus. So whether you are a pastor preparing a sermon, or a church member preparing a Bible passage for a home group, youth group, or Sunday school, there are some very significant questions to ask. How does this passage fit into the big story of God's salvation plan for the world? What does it have to do with Jesus? We often struggle in answering these questions.
In his book God's Big Picture: Tracing the Story-line of the Bible, Vaughan Roberts explains how in every part of the Bible we see God advancing his plan. In two sessions at this Langham Regional Conference, Vaughan will give us an overview of the big story of the Bible. He will give us helpful tools on how to communicate each part of the Bible in a way that's focused on Jesus and his grace. This short conference will be very useful for everyone serving in their church, because whenever the Bible is explained it's important that Jesus is presented clearly in all his glory. This is a core conviction of Langham Austria. The conference will close with an expository sermon on Daniel 1, in which Vaughan will demonstrate in practice the principles he has explained in the lectures.
Time and Place
Wednesday, 13th December, 1430-2100

Evangeliumsgemeinde (new location: novum Wien-Hauptbahnhof)
Karl-Popper-Strasse 16
1100 Wien
You can find directions on the website: evangeliumsgemeinde.wien.
Schedule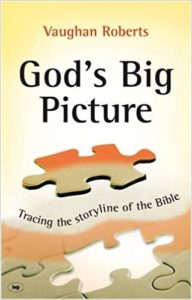 14:45 – Greeting & Introductions
15:00 – Lecture 1: God's Big Picture (1)
16:15 – Break
16:45 – Lecture 2: God's Big Picture (2)
18:00 – Evening Meal (self-service in one of the many nearby restaurants)
19:30 – Expository Sermon
21:00 – End
Bookstall with many books relevant for teaching and preaching the Bible.
Free entry (there will be an opportunity to make a donation towards the costs of the conference)
The lectures & sermon will be given in English and translated into German.
About Vaughan Roberts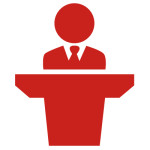 Vaughan Roberts studied theology at Wycliffe Hall in Oxford. He is the rector of St Ebbe's Church, an Anglican church in Oxford, United Kingdom. He is president of The Proclamation Trust, a Christian organisation that offers conferences and resources for preachers.
Registration
Online registration is not required but would greatly help us in our planning.